Orthodontics / Invisalign
Invisalign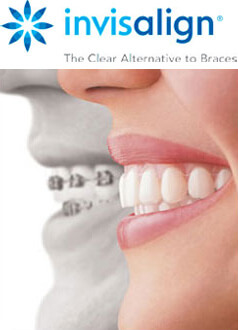 The clear alternative to braces. Invisalign uses a series of clear aligners that are custom-molded to fit you. The virtually invisible aligners gradually reposition your teeth into a smile you'll be proud of.
Remove your aligners to eat, brush and floss
Change aligners every two weeks
Your teeth move little by little
Regular progress checks with your dentist or orthodontist
Results often in 6 months to 1 year
Why People prefer Invisalign
The convenience and ease of use of the Invisalign system have made it the choice of over half a million people. In fact, Invisalign has been effective in giving hundreds of thousands of people amazing new smiles.
Most people won't notice you're in treatment
Won't disrupt your lifestyle
Free initial consultation with participating doctors
No metal wires or bands to irritate your mouth, and best of all, most people won't notice you're in treatment. Invisalign®, the clear alternative to braces, has been chosen by over 500,000 people who want amazing smiles.

At Advanced Dental, our orthodontist, would be happy to meet with you to discuss if Invisalign is right for you.
Comprehensive adult and teen functional orthodontics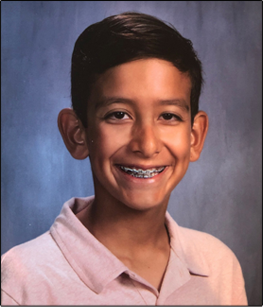 Orthodontics is the art of using special appliances to straighten and align the teeth, jawbones, and bite. Orthodontic care may need to begin as early as age 5.

Braces

Braces are the most common orthodontic treatment. In this method, arch wires are threaded through brackets that are bonded to the surface of the teeth. The arch wires act as a track and guide each tooth to its proper position. There are several types of orthodontic braces available, including the more traditional metal braces, ceramic "tooth colored" braces, as well as clear plastic braces. Invisalign is another popular option for teeth alignment.

Functional Appliance

Functional orthodontics is way of working with the natural growth pattern to correct bone and jaw joint disharmony. Appliances made of plastic and wire, like retainers, can move bones as well as teeth and work with the body's natural growth in 6-16 year old children.